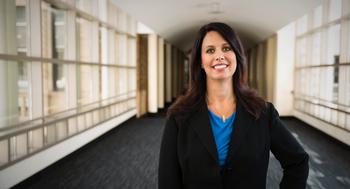 The law firm of Arthur Chapman Kettering Smetak & Pikala, P.A. offers a professional and collegial working environment. With offices in Minneapolis, Minnesota, and Hudson, Wisconsin, Arthur Chapman serves clients throughout the Midwest and around the country in a variety of practice areas, including: Automobile Law, Business Litigation, Commercial Real Estate, Commercial Transportation, Construction Law, Employment Law, Fire Litigation, General Liability, Insurance Coverage, Insurance Fraud, Liquor Liability, Premises Liability, Product Liability, Professional Liability, Subrogation, and Workers Compensation.
COLLEGIAL
Everyone at Arthur Chapman has made a conscious decision to be here. There are other places where we could work, but we choose to work here because of the atmosphere, the culture, and the people. We value the sense of camaraderie and teamwork that abounds at this firm and count our colleagues as friends.
COLLABORATIVE
Arthur Chapman recognizes that we are stronger as a whole when everyone shares their individual strengths, skills, and knowledge. The firm respects, supports, and believes in each employee and appreciates that we are all vital collaborators and contributors to the overall success of the firm.
EMPOWERED
The culture at Arthur Chapman encourages and expects everyone to work at their highest level. The firm strives to provide the necessary flexibility, structure, and support that will allow every employee to flourish. Individual strengths, talents, and contributions are acknowledged and rewarded accordingly.
BENEFITS
Along with our collegial, collaborative, and empowered work environment, including the flexibility to strive for work/life balance, we offer a highly competitive benefits package that includes:
Medical Insurance
Healthcare Reimbursement Account (HRA)
Flexible Spending Accounts (FSA)
Dental Insurance
Short-Term Disability Insurance
Long-Term Disability Insurance
Life Insurance
401(k)/Profit Sharing
Metropass
Paid Time Off (PTO)
Information Systems Specialist/PC Trainer
Arthur, Chapman, Kettering, Smetak & Pikala, P.A. is a mid-sized law firm seeking a self-starting, enthusiastic computer professional to support our firm's training programs for our various computer systems, applications, equipment, and procedures. Responsibilities also include developing training materials, troubleshooting software, supporting mobile devices, enhancing Best Practice initiatives, and providing helpdesk support to end users.
Prefer candidates with a BA in Computer Science or related field and/or certifications or equivalent applicable work experience. Proficiency in Windows operating systems (7 and 10) and Microsoft Office suite is a must. Knowledge of HTML/Webpage maintenance and upkeep for internal Wiki site would be beneficial. Knowledge of ProLaw (or other document management systems) and Elite (time and billing systems) are beneficial. Candidates must have outstanding communication, organization, prioritization, and documentation skills. Prior experience at a professional services firm is preferred.
Please submit your cover letter, resume, and salary requirements to:
Arthur, Chapman, Kettering, Smetak & Pikala P.A.
Human Resources Manager
recruiting@arthurchapman.com

Equal Opportunity Employer

PARALEGAL
Workers' Compensation
Arthur, Chapman, Kettering, Smetak & Pikala P.A. is seeking a dynamic paralegal to join our busy Workers' Compensation Practice Group. We need a highly organized professional to request & summarize medical & employment records, handle aspects of discovery, conduct investigation, prepare basis calculations, draft basic pleadings & IME letters, etc. Candidates must have at least 5 years of work comp experience with demonstrated ability to work under tight deadlines and manage multiple priorities. Prefer candidate with a defense background. Requires someone with excellent communication skills and the ability to work independently.
Please submit your cover letter, resume and salary requirements to:
Arthur, Chapman, Kettering, Smetak & Pikala P.A.
Human Resources Manager
recruiting@arthurchapman.com

Equal Opportunity Employer