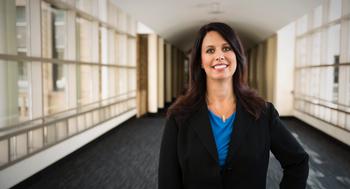 The law firm of Arthur Chapman Kettering Smetak & Pikala, P.A. offers a professional and collegial working environment. With offices in Minneapolis, Minnesota, and Hudson, Wisconsin, Arthur Chapman serves clients throughout the Midwest and around the country in a variety of practice areas, including: Appellate Litigation, Automobile Law, Business Litigation, Commercial Real Estate, Commercial Transportation, Construction Law, Employment Law, Fire Litigation, General Liability, Insurance Coverage, Insurance Fraud, Liquor Liability, Premises Liability, Product Liability, Professional Liability, Railroad Liability, Subrogation, and Workers Compensation.
COLLEGIAL
Everyone at Arthur Chapman has made a conscious decision to be here. There are other places where we could work, but we choose to work here because of the atmosphere, the culture, and the people. We value the sense of camaraderie and teamwork that abounds at this firm and count our colleagues as friends.
COLLABORATIVE
Arthur Chapman recognizes that we are stronger as a whole when everyone shares their individual strengths, skills, and knowledge. The firm respects, supports, and believes in each employee and appreciates that we are all vital collaborators and contributors to the overall success of the firm.
EMPOWERED
The culture at Arthur Chapman encourages and expects everyone to work at their highest level. The firm strives to provide the necessary flexibility, structure, and support that will allow every employee to flourish. Individual strengths, talents, and contributions are acknowledged and rewarded accordingly.
BENEFITS
Along with our collegial, collaborative, and empowered work environment, including the flexibility to strive for work/life balance, we offer a highly competitive benefits package that includes:
Medical Insurance
Healthcare Reimbursement Account (HRA)
Flexible Spending Accounts (FSA)
Dental Insurance
Short-Term Disability Insurance
Long-Term Disability Insurance
Life Insurance
401(k)/Profit Sharing
Metropass
Paid Time Off (PTO)
MARKETING MANAGER / BUSINESS DEVELOPMENT SUPPORT

Arthur Chapman, a top 25 litigation law firm located in Minneapolis with more than 50 attorneys, seeks an ambitious and self-starting marketing professional to drive the Firm's marketing and business development initiatives. We are seeking the right person, who is great at networking (internally and externally). This position is supported with a dedicated Marketing Partner and a full time Marketing Coordinator/Assistant. The position will require a highly enthusiastic, hard-working, and well-rounded individual who can contribute in many different areas, from overseeing client events, to managing RFPs, assisting in business development strategies, to website oversite. This is a very hands-on position that will have an expectation to provide strategic direction (e.g., cross marketing, social media campaigns). The Firm encourages professional development and growth. Title and salary will be commensurate with experience.
Candidates must have superior oral and written communication skills with strong and effective interpersonal and networking skills, proven leadership skills, mature grammar skills, an aptitude for detail, precision and logic, including the ability to accurately proof read documents. The ability to set priorities, to work independently and to work under pressure are essential. This position requires a strong working knowledge of MS Office, In-Design and HTML. We prefer candidates with a BA/BS degree in marketing, communications, or related field and a minimum of three years of experience in a marketing role within a professional services environment. Experience with law firms or the legal industry would be a plus.
Please submit your cover letter, resume, and salary expectations to:
Arthur, Chapman, Kettering, Smetak & Pikala P.A.
Human Resources Manager
recruiting@arthurchapman.com
No agencies please. Equal Opportunity Employer
ACCOUNTS PAYABLE CLERK

Arthur, Chapman, Kettering, Smetak & Pikala, P.A. is seeking an Accounts Payable Clerk to join our busy firm. This position is primarily responsible for maintaining the daily functions of verifying, reconciling and issuing payments for vendor invoices and internal requests, as well as following up on outstanding statements, processing monthly expense reports, validating, scheduling and filing sales & use tax, balancing internal accounts, assisting with report requests, vendor maintenance and issuing 1099s, along with other tasks/duties as they arise. Candidates must have the ability to work under tight deadlines and manage a high volume of work with multiple priorities. Excellent communication and organization skills, great attention to detail, self-motivation and the ability to work independently as well as within a team are a must. Preference will be given to candidates with proficiency in Excel, Word, Adobe and Elite billing software. This is a full-time position with core office hours of 8:00-5:00. Our firm offers a competitive compensation/benefits package. Salary is commensurate with experience. If you are interested in joining our team, please send your cover letter and resume including salary expectations in confidence to:

Arthur, Chapman, Kettering, Smetak & Pikala P.A.
Attn: Human Resources
recruiting@arthurchapman.com
ASSOCIATE ATTORNEY
WORKERS' COMPENSATION

Arthur, Chapman, Kettering, Smetak & Pikala, P.A. is a mid-sized law firm seeking an associate attorney to join our workers' compensation practice group. We are a team-oriented firm committed to providing our clients with superior legal services. Candidates must have 3+ years of experience handling Minnesota workers' compensation matters. Candidates must also possess a strong work ethic with excellent communication and writing skills. Our firm offers a competitive compensation/benefits package and is dedicated to creating a collegial, diverse workplace. Salary is commensurate with experience. If you are interested in joining our team, please send your cover letter, resume, transcript, writing sample, and salary expectations in confidence to:
Arthur, Chapman, Kettering, Smetak & Pikala P.A.
Attn: Human Resources
recruiting@arthurchapman.com
Equal Opportunity Employer