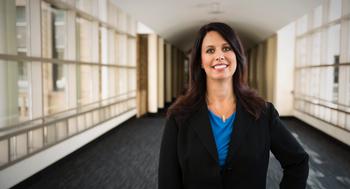 The law firm of Arthur Chapman Kettering Smetak & Pikala, P.A. offers a professional and collegial working environment. With offices in Minneapolis, Minnesota, and Hudson, Wisconsin, Arthur Chapman serves clients throughout the Midwest and around the country in a variety of practice areas, including: Appellate Litigation, Automobile Law, Business Litigation, Commercial Real Estate, Commercial Transportation, Construction Law, Employment Law, Fire Litigation, General Liability, Insurance Coverage, Insurance Fraud, Liquor Liability, Premises Liability, Product Liability, Professional Liability, Railroad Liability, Subrogation, and Workers Compensation.
Current Openings
Current Openings
PARALEGAL
Arthur, Chapman, Kettering, Smetak & Pikala P.A. is a midsize law firm with a long history of supporting work-life balance. We have an opportunity for an experienced Paralegal to join one of our busy Practice Groups.
We are seeking a dynamic paralegal who is a highly organized professional to request & summarize medical & employment records, handle aspects of discovery, conduct investigation, prepare basic calculations, draft basic pleadings & IME letters, etc.
We are open to hybrid working arrangements and flexible schedules. Our qualifications include:
Prefer 5 years of Minnesota workers' compensation or medical experience
Outstanding proofreading, grammar, and organizational skills
Ability to communicate effectively while maintaining a positive attitude
Ability to work independently but well within a team environment, prioritize work, manage multiple tasks, and perform well in stressful situations under typical tight deadlines
If you feel you meet these qualifications and want to join our collaborative team, please submit your cover letter, resume, and salary requirements to:
Arthur, Chapman, Kettering, Smetak & Pikala P.A.
Human Resources
Recruiting@ArthurChapman.com
Equal Opportunity Employer
ATTORNEY
Workers' Compensation
Arthur, Chapman, Kettering, Smetak & Pikala, P.A. is a mid-sized law firm seeking an attorney to join our busy Workers' Compensation Practice Group. We are a team-oriented firm committed to providing our clients with superior legal services. Candidates must be currently licensed in Minnesota. Candidates must also possess a strong work ethic with excellent communication and writing skills. Candidates with two to three plus years of workers' compensation experience preferred. Our firm offers a competitive compensation/benefits package and is dedicated to creating a collegial, diverse workplace. Salary is commensurate with experience. If you are interested in joining our team, please send your cover letter, resume, writing sample, and salary expectations in confidence to:
Arthur, Chapman, Kettering, Smetak & Pikala P.A.
Director of Administration
Recruiting@ArthurChapman.com

Equal Opportunity Employer
COLLEGIAL
Everyone at Arthur Chapman has made a conscious decision to be here. There are other places where we could work, but we choose to work here because of the atmosphere, the culture, and the people. We value the sense of camaraderie and teamwork that abounds at this firm and count our colleagues as friends.
COLLABORATIVE
Arthur Chapman recognizes that we are stronger as a whole when everyone shares their individual strengths, skills, and knowledge. The firm respects, supports, and believes in each employee and appreciates that we are all vital collaborators and contributors to the overall success of the firm.
EMPOWERED
The culture at Arthur Chapman encourages and expects everyone to work at their highest level. The firm strives to provide the necessary flexibility, structure, and support that will allow every employee to flourish. Individual strengths, talents, and contributions are acknowledged and rewarded accordingly.
BENEFITS
Along with our collegial, collaborative, and empowered work environment, including the flexibility to strive for work/life balance, we offer a highly competitive benefits package that includes:
Medical Insurance
Healthcare Reimbursement Account (HRA)
Flexible Spending Accounts (FSA)
Dental Insurance
Short-Term Disability Insurance
Long-Term Disability Insurance
Life Insurance
401(k)/Profit Sharing
Paid Time Off (PTO)
Paid Maternity / Paternity Leave