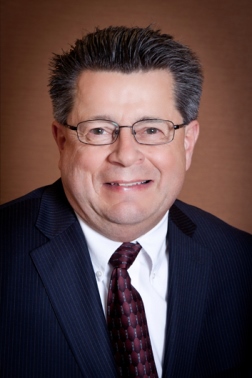 Charles B. Harris
Senior Associate
Hudson, Wisconsin
715-386-9000 direct dial
612-339-7655 fax


cbharris@arthurchapman.com
LinkedIn
Email
vCard
Print
Biography
Employers, insurers, and self-insured organizations turn to Chuck because of his more than 30 years of experience handling a broad range of litigation matters in Wisconsin and Minnesota. Chuck provides counsel and insight on issues such as personal injury, worker's compensation, medical negligence, fire and wind claims, real estate/title insurance disputes, and fire subrogation. He also has experience and a special interest in agriculture, enabling him to advise clients on cases involving storm/crop, and livestock damage, defective equipment, and related farm damage matters.
Active in civic affairs in his hometown of Hudson, Wisconsin, Chuck has served on the initial Board of Directors of the Christian Community Nursing Home and as the founding President of the Hudson Lions Club and the Hudson Benchwarmers. He also played an integral role in the incorporation of the Hudson Benchwarmers Club, St. Croix Valley Childbirth Education Association and Hudson Soccer Association.
Civic and Business Activities
Christian Community Nursing Home Board of Directors, Past Member
Hudson Benchwarmers, Founding President
Hudson Lions Club, Founding President
---
Education
William Mitchell College of Law, J.D., 1975 (Honors: cum laude)
University of Minnesota, B.A., 1971
---
Bar Admissions
Minnesota, 1975
Wisconsin, 1975
U.S. District Court, District of Minnesota, 1975
U.S. District Court, Western District of Wisconsin, 1975
---
Professional Associations and Memberships
Claims & Litigation Management Alliance
Minnesota State Bar Association
Wisconsin State Bar Association
Wisconsin Defense Counsel (formerly the Civil Trial Counsel of Wisconsin, Director)
---
Licenses
Minnesota
Wisconsin
Experience
Representative Cases
Fletcher v. Speciality Automotive, Inc., Claim No. 2009-001519 (LIRC April 28, 2014). Employee's injury found not to arise out of or in the course of his employment.
Lagerstrom v. Myrtle Werth Hospital, 2005 Wis. 124. Involving issue of whether or not allowing collateral source evidence in medical malpractice cases is constitutional, and if allowed, what instructions need to be given to a jury.
Ennis v. Western National Mutual Insurance Company, 225 Wis. 2nd 824, 593 N.W.2d 890 (Court of Appeals 1999). Holding that under Wisconsin law, an exclusion in an automobile liability policy "to carry persons or property for a fee" is ambiguous.
American Standard Insurance and McCree v. Cleveland, 124 Wis. 2nd 258, 369 N.W.2d 168 (Court of Appeals 1985). Holding that when two Wisconsin citizens are involved in an accident in Minnesota so that Minnesota no-fault law would provide coverage for future medical expenses, Wisconsin law governs the plaintiff's recovery against the tortfeasor.
La Fleur v. Mosher and City of LaCrosse, 325 N.W.2d 314, 109 Wis. 2nd 112 (1982). Issue involved was whether or not a minor girl inadvertently held in jail overnight can seek damages for emotional distress when there was no physical injury.
DeSantis v. Parker Feeders, Inc., 547 F.2d 357 (1976). Issue involved whether or not the manufacturer of an auger feeder system can be held strictly liable for injuries to a minor child caused by the failure of the installer of the system to place a shield over the auger.
Cargill, Inc. v. Gaard, 84 Wis. 2d 138, 267 N.W.2d 22 (1978). Issue was whether or not the defendant was acting as a farmer selling his own soy beans or was acting as a grain dealer, and was thus subject to the uniform commercial code provisions regarding confirmation of oral contracts.
Frank v. Wisconsin Mutual Ins. Co., 198 Wis. 2d 689, 543 N.W.2d 535 (1995). Issue involved whether or not a snowmobile was a vehicle which "operated on rails or crawler treads" and thus, would be excluded from uninsured motor vehicle coverage.
Ranes v. American Family Insurance, 212 Wis. 2d 626,569 N.W.2d 359 (1997). Issue involved whether or not underinsured motorist benefits could be recovered from the underinsured motorist insurer when said insurer had not been given notice of the plaintiff's intent to settle with the tortfeasor and his liability carrier if the tortfeasor was not collectable and there, had been no prejudice to the underinsured motorist carrier.
Rixmann v. Somerset Public Schools, 83 Wis. 2d 571, 266 N.W.2d 326 (1978). Issue involved was whether or not liability insurer had to introduce evidence regarding a health insurer's policy provisions, or whether the plaintiff needed to introduce such evidence in order for the plaintiff to seek recovery of medical bills which had been paid by said insurer.
Anderson v. Burnett County, 2007 Wis. 2d 586,558 N.W.2d 636 (1996). Issue involved whether or not a juror was competent to testify regarding comments other jurors had made during deliberation so as to impeach the jury's verdict.