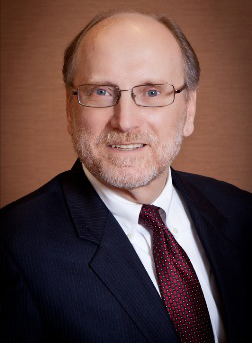 James S. Pikala
Shareholder
Minneapolis, Minnesota
612-375-5912 direct dial
612-339-7655 fax


jspikala@arthurchapman.com
LinkedIn
Email
vCard
Print
Biography
Jim's knowledge of the Minnesota workers' compensation industry has been gathered from his zealous representation of clients throughout his legal career, spanning more than forty years.
Jim is a Qualified Neutral under Rule 114 of the Minnesota General Rules of Practice and available to mediate cases in workers' compensation and related issues.

Click to schedule a workers' compensation mediation with Jim.
Insured and self-insured clients alike rely on Jim's vast experience with the Office of Administrative Hearings where he has represented hundreds of cases, the Workers' Compensation Court of Appeals and the Minnesota Supreme Court, where he has orally argued numerous cases. Clients know that Jim's well-reasoned counsel and extensive knowledge produce effective resolutions whether through litigation or settlement. Jim lectures extensively on the subject of workers' compensation to both client and industry groups and has been a contributing author to the Workers' Compensation Desk Book.
Among his many roles, Jim acted as chairperson and as a presenter of Continuing Legal Education seminars for many years. The prestigious honor of Super Lawyer® has been bestowed on Jim for several years. In addition, Jim serves on Arthur Chapman's three-member governing Board of Directors.
Jim enjoys biking and running, though his running career has been limited by a knee replacement. He has been a baseball fan all his life and loves rock and roll music.
Presentations
"Specific Topics of Interest Panel," Workers Compensation Seminar, Arthur, Chapman, Kettering, Smetak & Pikala, P.A., June 2022

"Closing Ceremony: Round Table Discussion of Hot Topics in MN and WI Workers Compensation" Webinar, Arthur, Chapman, Kettering, Smetak & Pikala, P.A., September

2021

"The Hurdles of Defending Medical Marijuana Claims" Webinar, Arthur, Chapman, Kettering, Smetak & Pikala, P.A., September

2021

"FOUL! How to Avoid and Defend Penalties and Bad Faith Claims in MN and WI Workers Compensation Matters" Webinar, Arthur, Chapman, Kettering, Smetak & Pikala, P.A., August 2021

"Ethical Issues for Adjusters" Webinar, Arthur, Chapman, Kettering, Smetak & Pikala, P.A., June 2021

"A Guide to PTSD Workers' Compensation Claims in Minnesota," Webinar Arthur, Chapman, Kettering, Smetak & Pikala, P.A., August 2020

"Updates on Complex Medical Issues in Minnesota Workers' Compensation: Medical Marijuana, TBIs, Concussions, PTSD and Opioids," "Mastering Complex Medical Issues," Workers' Compensation Seminar, Arthur, Chapman, Kettering, Smetak & Pikala, P.A., June 2019

"The Expert Hour: A Conversation with Dr. Wojo," Workers' Compensation Seminar, Arthur, Chapman, Kettering, Smetak & Pikala, P.A., June 2018

"Concentration: Managing Traumatic Brain Injury Claims," Workers' Compensation Seminar, Arthur, Chapman, Kettering, Smetak & Pikala, P.A., June 2017

"Treatment Parameters Lightning Round," Workers' Compensation Seminar, Arthur, Chapman, Kettering, Smetak & Pikala, P.A., June 2016

"The Race Begins: Investigation, Arising Out Of, and Forms & Filing Deadlines," Workers' Compensation Seminar, Arthur, Chapman, Kettering, Smetak & Pikala, P.A., June 2015

"Ethical Issues for Adjusters," CEU Institute for Gallagher Bassett Services, Inc., April 2015

"Analyzing and Defending PTSD and Chronic Pain Claims Utilizing the DSM 5," Workers' Compensation Seminar, Arthur, Chapman, Kettering, Smetak & Pikala, P.A., June 2014

"Minnesota Legislative Update" and "IME Demonstration and Discussion," Workers' Compensation Seminar, Arthur, Chapman, Kettering, Smetak & Pikala, P.A., June 2013

"Injuries While at Work, Work-Related or No?" Bench and Bar of Minnesota, April 2014

"Minnesota Defenses to Claims for Indemnity Benefits" Panel Discussion, Workers' Compensation Seminar, Arthur, Chapman, Kettering, Smetak & Pikala, P.A., June 2012

"Hot Button Topics for Employers," Workers' Compensation Seminar, Arthur, Chapman, Kettering, Smetak & Pikala, P.A., June 2011

"Legislative and Regulatory Update: Is Anything Happening this Year?" Workers' Compensation Seminar, Arthur, Chapman, Kettering, Smetak & Pikala, P.A., June 2010

"Legislative Update: What Have They Done?" Workers' Compensation Seminar, Arthur, Chapman, Kettering, Smetak & Pikala, P.A., June 2009

"Ethics in Everyday Practice," Co-presenter, Minnesota Annual CLE Workers' Compensation Institute, April 2008

"Conducting an Effective Doctor's Deposition," Co-presenter, Minnesota CLE Annual Workers' Compensation Institute, March 2006
Honors
Selected for inclusion on the Minnesota Super Lawyer® list
Selected as a Top 40 Minnesota workers' compensation attorney and inclusion on the Law & Politics "Who's Who in Workers' Comp" listing
---
Education
Hamline University School of Law, J.D., 1979 (Honors: cum laude)
University of Minnesota, B.A., 1975
---
Bar Admissions
Minnesota, 1979
U.S. Court of Appeals, Eighth Circuit, 1980
U.S. District Court, District of Minnesota, 1979
---
Certifications
Qualified Neutral under Rule 114 of the MN General Rules of Practice
---
Professional Associations and Memberships
American Bar Association
Disability Management Employer Coalition
Hennepin County Bar Association
Minnesota Defense Lawyers Association
Minnesota Self-Insurers Association
Minnesota State Bar Association
Risk and Insurance Management Society
---
License
Minnesota
Practice Areas
---
Legal Team
Victoria L. Latiolais
Legal Administrative Assistant
vllatiolais@arthurchapman.com