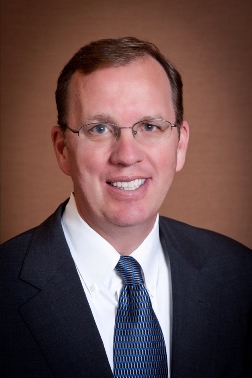 Raymond J. Benning
Shareholder
Minneapolis, Minnesota
612-375-5924 direct dial
612-339-7655 fax


rjbenning@arthurchapman.com
Email Me
Download My vCard
Print Page

Biography
Ray counsels employers and insurers on the overlapping issues involving workers compensation and employment law matters. He focuses his practice on workers' compensation and employment law defense in Minnesota and Iowa.
Ray believes in a proactive approach by educating clients to contain future claims. He also keeps clients abreast of the most recent legislative and case law. Clients often call upon Ray to speak on workers' compensation topics and he is a regular speaker at the Firm's annual workers' compensation seminars. Ray is happy to answer questions as they arise and always appreciates a call from a client.
An avid Johnnie football fan, Ray enjoys spending time outdoors with his three sons and travels to Iowa to see family often.
Presentations
"The ABCs of Minnesota Workers' Compensation Law," Workers' Compensation Seminar, Kettering, Smetak & Pikala, P.A., June 2019

"What is Ethics? Major Themes and Minnesota Statute 72B – Minnesota Insurance Adjuster Laws," Ethics Issues for Adjusters Seminar, Arthur, Chapman, Kettering, Smetak & Pikala, P.A., Nov. 2018

"Uncovering the Importance of the Mechanism of an Injury" and "Solved Mysteries Investigation of Claims," Workers' Compensation Seminar, Arthur, Chapman, Kettering, Smetak & Pikala, P.A., June 2018

"Checkmate! Winning Strategies for Effective NOIDs," Workers' Compensation Seminar, Arthur, Chapman, Kettering, Smetak & Pikala, P.A., June 2017

"Let's Take a Ride in the Cash Cab! Permanent Total Disability and Retirement," Workers' Compensation Seminar, Arthur, Chapman, Kettering, Smetak & Pikala, P.A., June 2016

"Call the Medic" and "Hitting Our Stride, Or Hitting the Wall?: NOIDS, Rehab Conferences, and Medical Issues," Workers' Compensation Seminar, Arthur, Chapman, Kettering, Smetak & Pikala, P.A., June 2015

"Rules to Keep on Your Radar," Workers' Compensation Seminar, Arthur, Chapman, Kettering, Smetak & Pikala, P.A., June 2014

"Retroactive Denial of Liability," Workers' Compensation Seminar, Arthur, Chapman, Kettering, Smetak & Pikala, P.A., June 2013

"Minnesota Defenses to Claims for Indemnity Benefits," Workers' Compensation Seminar, Arthur, Chapman, Kettering, Smetak & Pikala, P.A., June 2012

"Hot Button Topics for Insurers/TPAs," Workers' Compensation Seminar, Arthur, Chapman, Kettering, Smetak & Pikala, P.A., June 2011

"Indemnity Benefits: Maximums, Minimums, and Duration," Workers' Compensation Seminar, Arthur, Chapman, Kettering, Smetak & Pikala, P.A., June 2010

"Economy & Workers' Compensation: Tightening the Belt, Saving Money, and Obtaining Reimbursement," Workers' Compensation Seminar, Arthur, Chapman, Kettering, Smetak & Pikala, P.A., June 2009

"Recorded Statements--Investigation," Workers' Compensation Seminar, Arthur, Chapman, Kettering, Smetak & Pikala, P.A., June 2007
---
Education
Drake University Law School, J.D., 1990
St. John's University, B.A., 1987
---
Bar Admissions
Iowa, 1991
Minnesota, 1990
U.S. District Court, District of Minnesota, 1998
---
Professional Associations and Memberships
American Bar Association
Iowa State Bar Association
Minnesota Defense Lawyers Association
Minnesota State Bar Association
Twin Cities Chapter of the College of St. Benedict and St. John's University Alumnae/Alumni Board (past)
---
Licenses
Iowa
Minnesota
Practice Areas
---
Legal Team
Krista L. Carpenter
Paralegal
klcarpenter@ArthurChapman.com
Christine M. Johnson
Legal Administrative Assistant
cmjohnson@arthurchapman.com