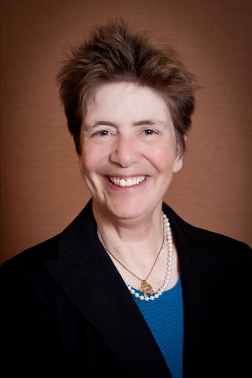 Susan K. Conley
Shareholder
Chair - COVID-19 Task Force
Minneapolis, Minnesota
612-375-5976 direct dial
612-339-7655 fax


skconley@arthurchapman.com
LinkedIn
Email
vCard
Print
Biography
Working alongside insurers, employers, and self-insured entities, Sue works to resolve workers' compensation and general liability cases, and has done so for more than 25 years.
With a special interest in Occupational Exposure, Traumatic Brain Injury (TBI) and Complex Medical claims, Sue provides education and practical tips to clients, as well as to local and national organizations focused on the defense and mitigation of damages for these often complex and expensive claims.
Sue prevailed on a medical marijuana case before the Minnesota Supreme Court. It was appealed to the United States Supreme Court, where the petition for certiorari was not granted.
Sue has also represented clients in various liability cases, including motor vehicle accidents, fire litigation, products liability, and premises liability.
Clients and industry associations often call on Sue to lecture on the subject of workers' compensation and Traumatic Brain Injuries (TBIs). She also has a successful record in both trying cases at the Office of Administrative Hearings and arguing cases before the Workers' Compensation Court of Appeals.
Publications and Presentations
"Medical Marijuana and Its Impact on Your Workers' Compensation Claims – Weeding Through the Weeds," Workers Compensation Seminar, Arthur, Chapman, Kettering, Smetak & Pikala, P.A., June 2022

"Closing Ceremony: Round Table Discussion of Hot Topics in MN and WI Workers Compensation" Webinar, Arthur, Chapman, Kettering, Smetak & Pikala, P.A., September 2021

"The Hurdles of Defending Medical Marijuana Claims" Webinar, Arthur, Chapman, Kettering, Smetak & Pikala, P.A., September 2021

"What Employers Need to Know About the COVID-19 Vaccine" Webinar, Arthur, Chapman, Kettering, Smetak & Pikala, P.A., January 2021

"Dizziness, Prism Glasses, and Headaches, Oh My!," Webinar Arthur, Chapman, Kettering, Smetak & Pikala, P.A., October 2020

"Work-at-Home Risks and Injury Prevention and COVID-19 Occupational Exposure Discussion," Webinar, Arthur, Chapman, Kettering, Smetak & Pikala, P.A., March 2020

"Mastering Complex Medical Issues," Workers' Compensation Seminar, Arthur, Chapman, Kettering, Smetak & Pikala, P.A., June 2019

"Pot for Pain: A Courtroom Conundrum in Workers' Compensation," For The Defense, October 2019

"Handling Intervention, Subrogation, and Medicare Issues in Settlement," Workers' Compensation Seminar, Arthur, Chapman, Kettering, Smetak & Pikala, P.A., June 2018

"Concentration: Managing Traumatic Brain Injury Claims," Workers' Compensation Seminar, Arthur, Chapman, Kettering, Smetak & Pikala, P.A., June 2017

"Millionaire: Wage Loss Edition," Workers' Compensation Seminar, Arthur, Chapman, Kettering, Smetak & Pikala, P.A., June 2016

"Intractable Pain Added as a Condition for Medical Marijuana in Minnesota," Arthur, Chapman, Kettering, Smetak & Pikala, P.A., December 2015

"Investigation of Complex Medical Claims - Medical Marijuana and Occupational Exposure Cancer," Arthur, Chapman, Kettering, Smetak & Pikala, P.A., Workers' Compensation Seminar, June 2014

"Defense & Evaluation of Traumatic Brain Injuries (TBI)," Berkley Risk Administrators Company, LLC, September 2013

"Managing and Defending Head/Brain Injuries," SEAK, Inc., National Workers' Compensation and Occupational Medicine Conference, July 2013

"Defending and Evaluating Traumatic Brain Injuries (TBIs)," Arthur, Chapman, Kettering, Smetak & Pikala, P.A., Workers' Compensation Seminar, June 2013

IME Demonstration and Discussion, Arthur, Chapman, Kettering, Smetak & Pikala, P.A., Workers' Compensation Seminar, June 2012

Legislative/OAH/DOLI Update, "Handling Unique Situations Presented Under the Workers' Compensation Act - Now What?," Arthur, Chapman, Kettering, Smetak & Pikala, P.A., Workers' Compensation Seminar, June 2011

"Chronic Pain Over Your Claims: The Legal Perspective on Controlling the Spiraling Costs," Arthur, Chapman, Kettering, Smetak & Pikala, P.A., Workers' Compensation Seminar, June 2010

"Minnesota Occupational Disease: the Science, the Law, and the Investigation," Arthur, Chapman, Kettering, Smetak & Pikala, P.A., Workers' Compensation Seminar, June 2008
---
Education
Hamline University School of Law, J.D., 1984
University of St. Thomas, Mini MBA, 2000
University of Minnesota, B.G.S., 1978
Normandale Community College, A.E.S., 1975 (Honors: High Honors)
Military Service
United States Marine Corps
---
Bar Admission
Iowa, 2014
Minnesota, 1984
U.S. District Court, District of Minnesota, 1984
Supreme Court of the United States, 2021
---
Professional Associations and Memberships
American Bar Association (Litigation Section, Law Practice Management Section)
American Society of Legal Advocates (selected as Top 100 Litigation Attorneys in Minnesota)
Minnesota State Bar Association
Ramsey County Bar Association
---
Licenses
Iowa
Minnesota
Practice Areas
---
Legal Team
Christine M. Johnson
Legal Administrative Assistant
cmjohnson@arthurchapman.com
Brenda M. Stacken
Paralegal
bmstacken@arthurchapman.com