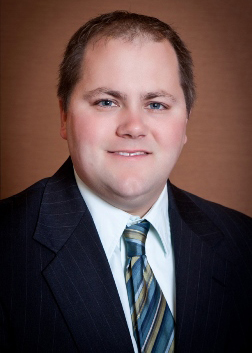 William J. McNulty
Shareholder
Co-Chair - Automobile Law
Minneapolis, Minnesota
612-375-5939 direct dial
612-339-7655 fax


wjmcnulty@arthurchapman.com
LinkedIn
Email
vCard
Print
Biography
Will collaborates with insurers and their insureds in the areas of workers' compensation subrogation, automobile, and general liability law. Will strives to creatively assist his clients in any given situation and aggressively helps clients achieve their goals, from the inception of a case through trial.
Following college, Will gained valuable experience and knowledge from the adjuster viewpoint while working as a claim representative and attending law school part-time. This gives Will a unique perspective when handling matters.
In his free time, Will spends as much time as possible with his wife and young sons. He also enjoys sailing, camping, golfing, skiing, and anything to do with Lake Superior.
Presentations
"Damage Enhancing Injuries," Minnesota Automobile Law Seminar, Arthur, Chapman, Kettering, Smetak & Pikala, P.A., September 2022

"Combating Plaintiff Attorney Trends," and "No-Fault Related Panel Discussion," Minnesota Automobile Law Seminar, Arthur, Chapman, Kettering, Smetak & Pikala, P.A., September 2019

"Bodily Injury, Uninsured and Underinsured Update," Minnesota Automobile Law Seminar, Arthur, Chapman, Kettering, Smetak & Pikala, P.A., September 2018

"Coordination of No-Fault Benefits with Workers' Compensation, Short-Term Disability, and Other Benefits" and "File Handling/Fraud/EUO's/No-Fault Arbitration Update," Minnesota No-Fault Seminar, Arthur, Chapman, Kettering, Smetak & Pikala, P.A., March 2018

"Auto-Related Panel Discussion," Minnesota Automobile Law Seminar, Arthur, Chapman, Kettering, Smetak & Pikala, P.A., September 2017

"Wisconsin Worker's Compensation Subrogation," "Minnesota Workers' Compensation Subrogation" and "Employer Liability," State Specific Subrogation School, Arthur, Chapman, Kettering, Smetak & Pikala, P.A., September 2016

"Are You Smarter Than a Subrogation Lawyer?" and "Wisconsin Subrogation 101," Workers' Compensation Seminar, Arthur, Chapman, Kettering, Smetak & Pikala, P.A., June 2016

"No-Fault Trends / Fraud Issues," "Mock No-Fault Arbitration Hearing" and "No-Fault-Related Panel Discussion," Minnesota No-Fault Seminar, Arthur, Chapman, Kettering, Smetak & Pikala, P.A., March 2016

"Did Something Suspicious Occur Before, During or After and Automobile

Accident?"

Minnesota Automobile Law Seminar, Arthur, Chapman, Kettering, Smetak & Pikala, P.A., September 2014

"Handling Suspicious First- and Third-Party Auto Claims," Twin Cities Claims Association, March 2014

"State Specific Subrogation Coast-to-Coast," National Association of Subrogation Professionals, National Conference, November 2013

"Handling Suspicious First- and Third-Party Auto Claims" and "Auto-Related Panel Discussion," Minnesota Automobile Law Seminar, Arthur, Chapman, Kettering, Smetak & Pikala, P.A., September 2013
Honors
Minnesota Rising Star®, Thomson Reuters, 2015-2020
---
Education
William Mitchell College of Law, J.D., 2010
St. John's University, B.A., 2003
---
Bar Admissions
Minnesota, 2010
North Dakota, 2011
South Dakota, 2022
U.S. District Court, District of Minnesota, 2013
U.S. District Court, District of North Dakota, 2013
---
Publication
"Nebraska Workers' Compensation Subrogation At-A-Glance," November 2013
---
Professional Associations and Memberships
Minnesota Defense Lawyers Association
Minnesota State Bar Association
National Association of Subrogation Professionals
---
Licenses
Minnesota
North Dakota
South Dakota
Practice Areas
---
Legal Team
Kathleen A. Amore Adofo
Paralegal
kaadofo@arthurchapman.com
Victoria L. Latiolais
Legal Administrative Assistant
vllatiolais@arthurchapman.com